Nashville! This is my second trip this year. Such a great place to visit and a fun town to explore!I was down there last weekend for a bachelorette party and we had the best time. You'll be blown away by the incredibly talented musicians that play in this city. People have heart to follow their dreams here. It's endearing to see singers working their talents, you feel like you're a part of their journey.
My mission for the weekend was to find the perfect, most fabulous brown cowboy boots. The pair (top right) came the closest to being the big purchase, but in the end I ran out of time and didn't want to make a rushed decision. =/ Now I'm on a mission to find some fab boots for fall. I'm set on Frye boots and love the below I found shopping online. Help me choose! What's your vote?
#1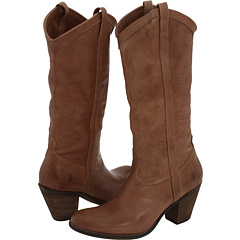 http://www.zappos.com/product/7649214/color/310
#2
http://www.zappos.com/frye-rider-pull-on-tan-gaucho
#3A
http://www.zappos.com/frye-bruce-pull-on-dark-brown-textured-full-grain
#4
http://www.thefryecompany.com/Product-Women-Boots-Campus-77222BRN.aspx
#5
http://www.zappos.com/frye-billy-pull-on-light-tan-full-grain
LEAVE A COMMENT WITH YOUR VOTE!!